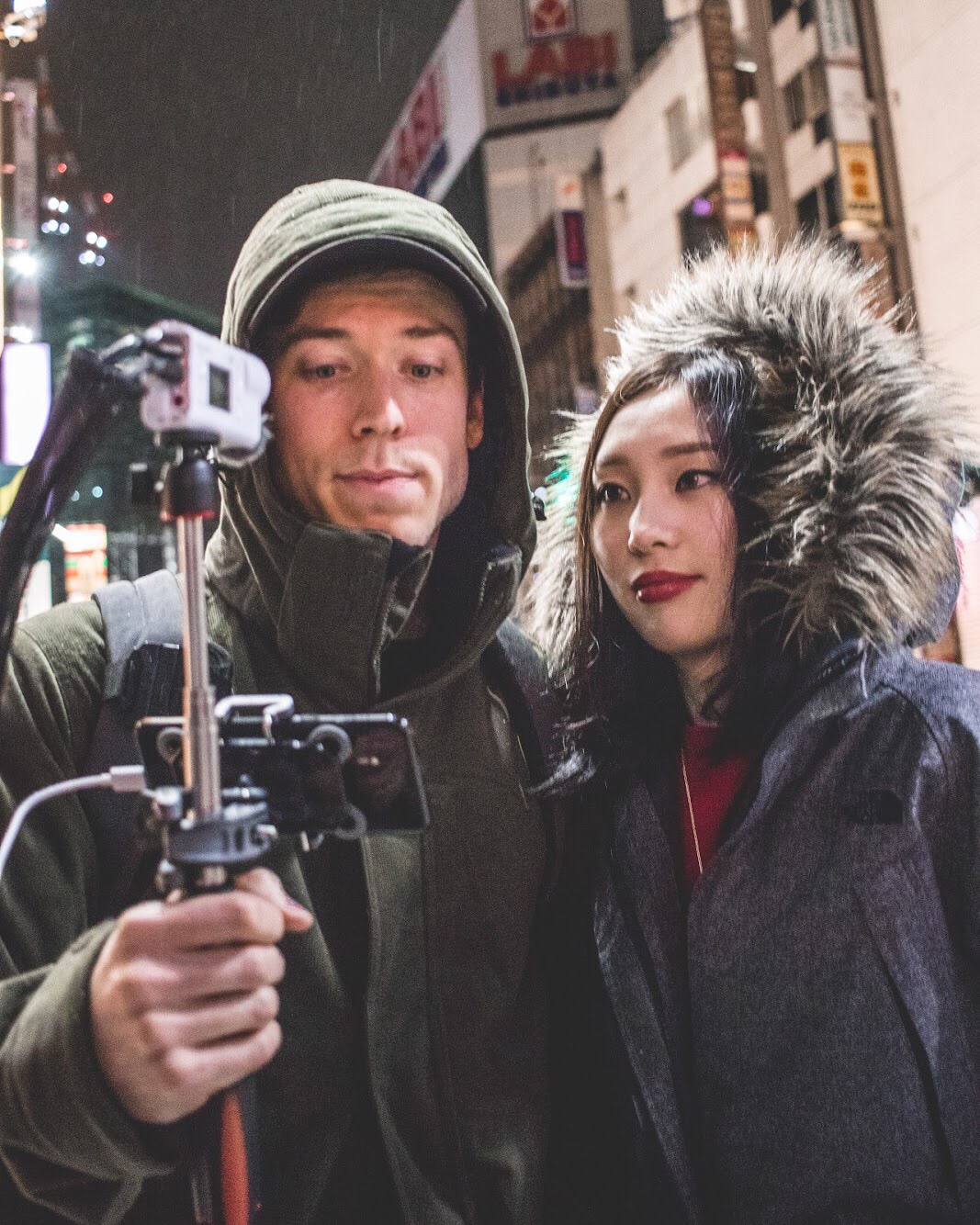 The Gunrun Backpack is a design used by many of the worlds top IRL broadcasters to provide consistent and stable high quality video content from where there's only cellular data available.
Thanks to LiveU's bonding technology and years of experience from creating broadcast setups for Twitch creators, I've been able to assemble a parts and design/cable flow that allows for stylish POV and Selfie stick streaming on the go with over 10+ hours of battery life. This has been used all over the world, and thanks to UnlimitedIRL can be used in most countries beyond the USA.
Top Backpack Clips from twitch streams
Aiekillu sleding down hill at a snow resort
Fedmyster giving the backpack to a Sushi Chef
Reynad27 from Tempo Storm and Game Changers using the backpack to stream live from a Helicopter in Sydney Australia
Jakenbake Live driving a Martio Kart in cosplay re-enacting Mario Kart's Rainbow Road around Tokyo.
During Trivium's LA show, one of their guitar techs used the backpack to cover what it's like to be working on the side of the stage, and decided to run through the front of the barrier too!
If you have a cool backpack clip you'd like to see added DM me via Twitter @thegunrun